White Bouquet
Product description
Special offer: Up to 8€ OFF!
For the new season, Aquarelle his composed this magnificent bouquet in a subtle mixture of shaded and textures. Superb white 'Mont Blanc' amaryllis, charming bouvardias, astrantias and large 'Ping Pong' pompom dianthus, mingle with a few branches of camomille and 'Cinerea' eucalyptus. For a festive touch, you'll find a few sparkling white pine cones amongst the flowers to celebrate this enchanting season.

Bouquet 25 cm: 29€ instead of 35€ - 6 € OFF
Bouquet 30 cm: 33€ instead of 40€ - 7 € OFF
Bouquet 35 cm: 37€ instead of 45€ - 8 € OFF
Instructions for care
These fresh flowers will travel in a non-spill vase designed especially by Aquarelle to keep the stems in water during transport.
The following care tips, which will be included with your order, will help your recipient enjoy this bouquet for as long as possible:
Cut the tie surrounding the stems
Clean the stems, removing any leaves that will be immersed in water.
Trim the stems according to the height of your vase.
Fill the vase with fresh water.
Add the sachet of plant food provided.
Change the water and trim the stems every 2 days
Spoil them even more by adding :
Click here to add an accessory and make your gift even more special :

6,00€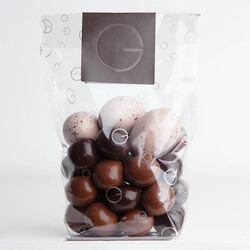 150 g of mouth-watering chocolate eggs for 6 € instead of 9 €
6,00€

12,00€
160 g of delicious chocolate rochers

12,00€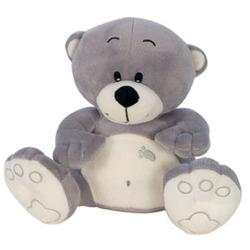 Fluffy teddy bear 20 cm

6,00€
A 200 ml bottle of Cava

9,00€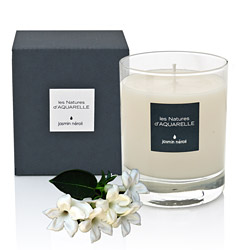 A fragrant jasmine scented candle. 20 hours duration.
Total : €
Product description
Instructions for care
Reviews
Special offer: Up to 8€ OFF!
For the new season, Aquarelle his composed this magnificent bouquet in a subtle mixture of shaded and textures. Superb white 'Mont Blanc' amaryllis, charming bouvardias, astrantias and large 'Ping Pong' pompom dianthus, mingle with a few branches of camomille and 'Cinerea' eucalyptus. For a festive touch, you'll find a few sparkling white pine cones amongst the flowers to celebrate this enchanting season.

Bouquet 25 cm: 29€ instead of 35€ - 6 € OFF
Bouquet 30 cm: 33€ instead of 40€ - 7 € OFF
Bouquet 35 cm: 37€ instead of 45€ - 8 € OFF
These fresh flowers will travel in a non-spill vase designed especially by Aquarelle to keep the stems in water during transport.

The following care tips, which will be included with your order, will help your recipient enjoy this bouquet for as long as possible:

Cut the tie surrounding the stems
Clean the stems, removing any leaves that will be immersed in water.
Trim the stems according to the height of your vase.
Fill the vase with fresh water.
Add the sachet of plant food provided.
Change the water and trim the stems every 2 days